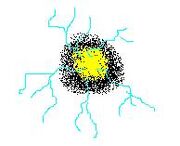 It is difficult to write an article about Arth. Not only is there very little information but how does one describe an entity that exists in a place that cannot be described by any existing physics. The
Narth
can, as the Arth is a symbiotic part of them.
It is described as living thought, as pure essence of consciousness. Some believe it is the true source of Psionic powers.
Ad blocker interference detected!
Wikia is a free-to-use site that makes money from advertising. We have a modified experience for viewers using ad blockers

Wikia is not accessible if you've made further modifications. Remove the custom ad blocker rule(s) and the page will load as expected.