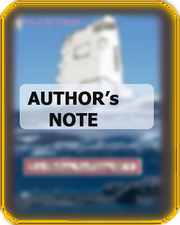 In the year 5012, Earth is now known as Terra and part of a gigantic Union of spacefaring civilizations. Many worlds are colonized. This is the story of Eric Olafson, a Neo Viking growing up on a harsh cold planet called Nilfeheim.
Eric is 198 cm tall and weights almost exactly 90 kilos. Right now he has long blonde hair and he wears it braided as it is traditional for New Viking men. He has gray eyes and some say he moves with the same purpose and grace as a Tiger or Nubhir Wolf.
The Colonists of Nilfeheim received genetic tailoring before they left Earth to better adopt to their harsh new world. Like everyone from Nilfeheim he has a greater tolerance to freezing temperatures and is able to stay submerged under water for a very long time, has a set of gills and eyes that are adapted to see well under water thanks to a second set of clear eyelids. His muscles are denser than that of a standard human, allowing him to swim longer and deeper. Due to that he has greater endurance and is much stronger than a standard human of his size. He left his home world seeking to become a Star ship captain in the Union Fleet.
He loves fish, has a very clear sense of honor and hates unfair situations. Even though he doesn't like to admit it, he carries the same short temper of his father and is more often than not ready to face a challenge with his fists or weapons. This and a secret desire he tries so hard to suppress, get him in more trouble than the average guy.
This is the first book in the Eric Olafson Saga and there he tells us of his early years.
Ad blocker interference detected!
Wikia is a free-to-use site that makes money from advertising. We have a modified experience for viewers using ad blockers

Wikia is not accessible if you've made further modifications. Remove the custom ad blocker rule(s) and the page will load as expected.