Gudrun
(4984 - 5012) Nilfeheim
Elena's mother. She was killed 5012 during a Fangsnapper attack.
Gudrun had no last name and was one of the cooks in the kitchen of Ragnarsson's Rock. She was a Low man's woman but had worked herself up to be Midril's assistant.
She was raped by Harkun the man servant. Gurdun never liked her daughter
Elena
because of that, but tried to raise her as good as she could.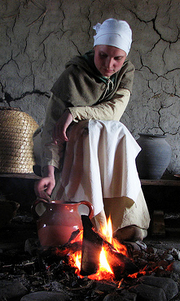 Ad blocker interference detected!
Wikia is a free-to-use site that makes money from advertising. We have a modified experience for viewers using ad blockers

Wikia is not accessible if you've made further modifications. Remove the custom ad blocker rule(s) and the page will load as expected.