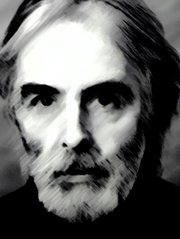 Mr. Walters
(Adrian P. Walters)

(4968 – 5069)

Union Teacher on Nilfeheim from 4994 till 5029, he was also Eric Olafson's teacher during his last two Union School Years. Mr. Walters was a native of the Moon Europa in the Sol System. After a brief career as Navigator aboard a merchant vessel, he became a Union School Teacher. He was considered a very good teacher and received many accolades and recommendations. Mr. Walters settled permanently on Nilfeheim and remained there after his retirement.
Ad blocker interference detected!
Wikia is a free-to-use site that makes money from advertising. We have a modified experience for viewers using ad blockers

Wikia is not accessible if you've made further modifications. Remove the custom ad blocker rule(s) and the page will load as expected.