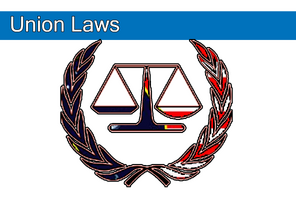 Federal Laws that are equally binding and valid on all Union worlds regardless of local laws and conditons. Accepting federal law (Union Law) is part of the conditions for any civilization large or small to become a Union Member.
Foundation for these laws is the United Stars of the Galaxies Constitution.
Picture shows a replica of the original Document (Union Constitution) etched into a piece of Neutronium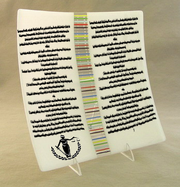 Ad blocker interference detected!
Wikia is a free-to-use site that makes money from advertising. We have a modified experience for viewers using ad blockers

Wikia is not accessible if you've made further modifications. Remove the custom ad blocker rule(s) and the page will load as expected.